PORTO ANTICO - Traditional Taverna & Restaurant on the Beach
Κάμειρος, Ρόδος Rodos GR
Porto Antico restaurant is located on one of the most beautiful landscapes on the island of Rhodes.
It is the ideal place to enjoy fresh seafood. You can also enjoy fine Greek traditional dishes,local meat and fresh salads. All the recipes are made with vegetables we cultivate ourselves with natural methods and olive oil of our production. Do not forget to taste our fine homemade wine or a glass of ouzo.
Since 1960, Porto Antico is the favorite tasting destination for residents and thousands of visitors of Kamiros and Rhodes in general. Enjoy your food by the sea,in an idyllic landscape, a few meters away from Ancient Kamiros. Here you can see one of the most beautiful sunsets of the Mediterranean.​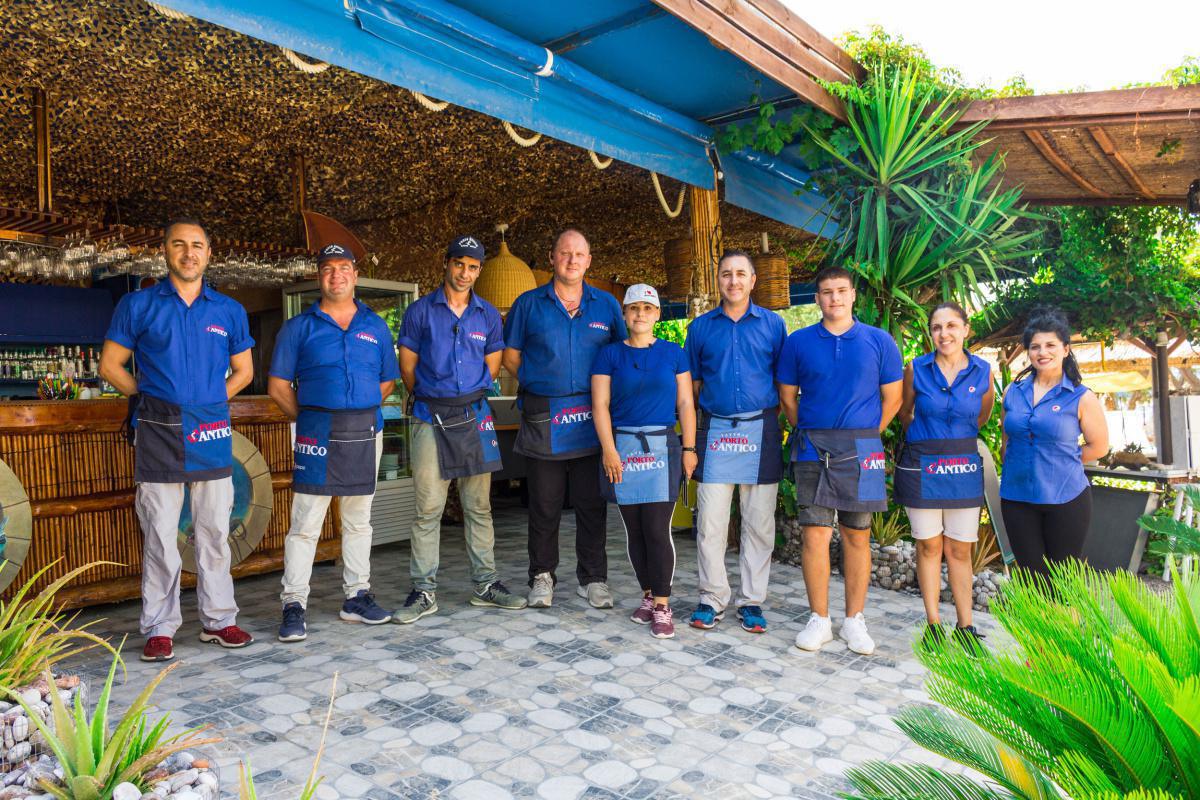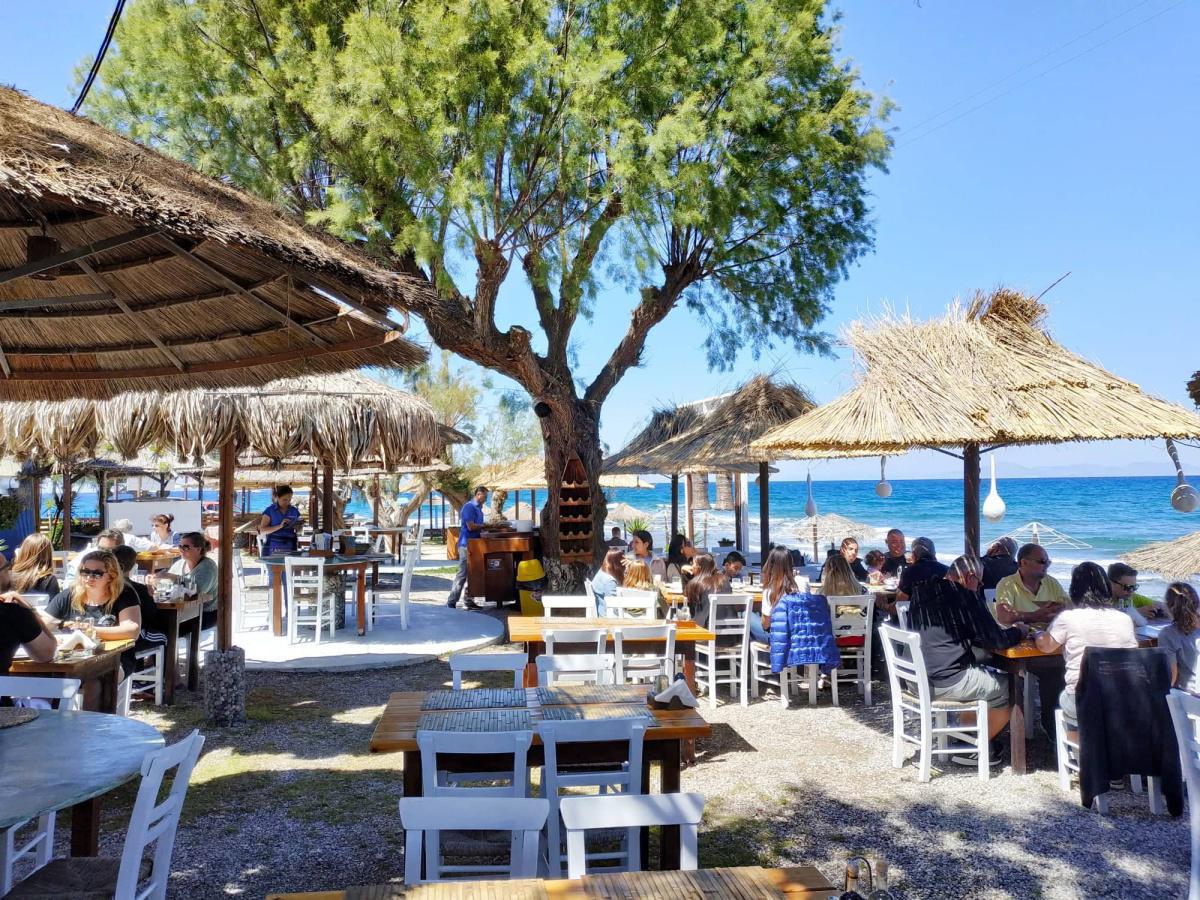 The sandy beach is ideal for children,while there are umbrellas,sun loungers and a children's playground. There is a spacious parking lot and free WiFi for guests.
The Greek cuisine is full of colors and unbelievable scents. Respecting tradition and keen on quality food, we have chosen the most famous Greek dishes, which are always prepared with the purest and freshest ingredients.
Fresh salads with fresh vegetables, fresh fish and seafood,fine traditional dishes(like moussaka and gyros), shellfish with vegetables or pasta,pickled meats, vegetarian meals and special meals for children will be found only in Porto Antico. Everything is prepared with pure ingredients, well cooked and full of Mediterranean flavors.​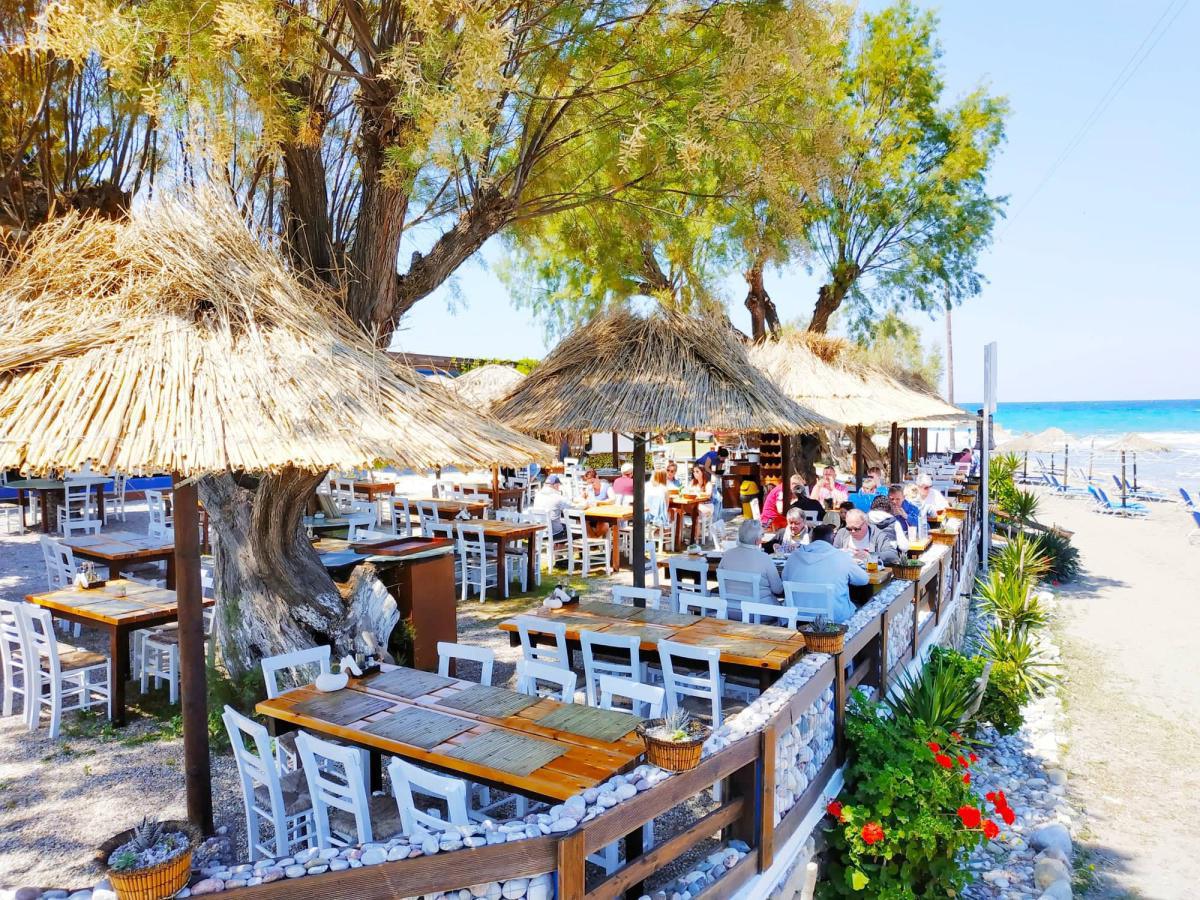 Accompany your meal with our homemade wine or choose a glass of ouzo to compliment your seafood fish.The food at Porto Antico-Taverna Restaurant is not just a delight.It's an unprecedented experience!